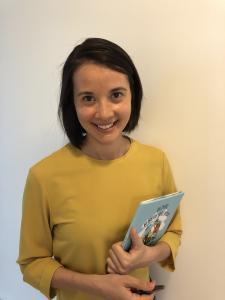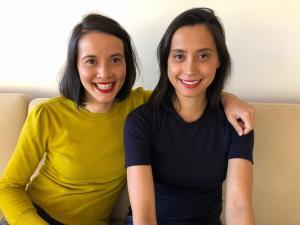 Hi, we're Naomi and Frances – two sisters and mothers from Australia – and the creators of Red Shoe Stories!
We decided to set up Red Shoe Stories, and write our debut book "Where are my shoes?" after careers in government and business: Frances is a former lawyer, and Naomi worked in banking and as an Australian diplomat.
We both enjoyed our former careers but, if we're honest, they were never really our passion. We always knew there was something more exciting, more "us", that we could be doing… it just took us a bit of time and courage to get there! So, after many phone calls, emails, WhatsApp messages and countless cups of coffee, we finally left the corporate sector and got started on writing our first story.
The inspiration for our first book about lost shoes came from Frances' two young children. Each one has a favourite pair of shoes (although these may change month to month!) that they absolutely must have on before they leave the house. No other pair will do. The only problem is that they can never be found when they're needed (sound familiar?)… so Frances has spent a lot of time rummaging around the house searching for little shoes for little feet.
What makes our books so special is the level of customization customers can include in the story. There is so much that can be personalised in the story, it really makes the book truly unique to every child! You can include your child's name as the main character, build their profile (choose hairstyles, hair color, and skin complexion), and most exciting of all, pick the shoes they wear (choose from 6 styles and 9 colours). You can also add the name of an adult joining them on their adventure.
Every child (and adult!) has a favourite pair of shoes, so we wanted to use this attachment to shoes to nurture a love of reading, and at the same time build their confidence as they see themselves – in their very own pair of shoes –as the hero of the story, and the problem solver too!
We believe strongly in the power of reading and the foundational role it plays in early childhood education. We want our books to have a tangible underlying purpose so we have set up the #Read4More campaign. For every picture book purchased, we donate one book to a reading program that supports childhood literacy and girls education in developing countries.